Below you will find all the details and updated information of all our swimming courses.
Access is allowed 15 minutes before the class begins. Booking is required via the MY APPY – USER app.
It is ALWAYS possible to sign up, it will be possible to cancel up to 3 hours before the class begins, the canceled lessons will still be charged.
AVALON will communicate any suspensions of classes always through the MY APPY App with a minimum notice of 3 hours, except in emergencies. All classes with less than 5 subscribers will be canceled by the reception in the same way.
For classes that are marked with * we recommend the use of shoes suitable for pedaling in water (rock shoes in rubber or neoprene).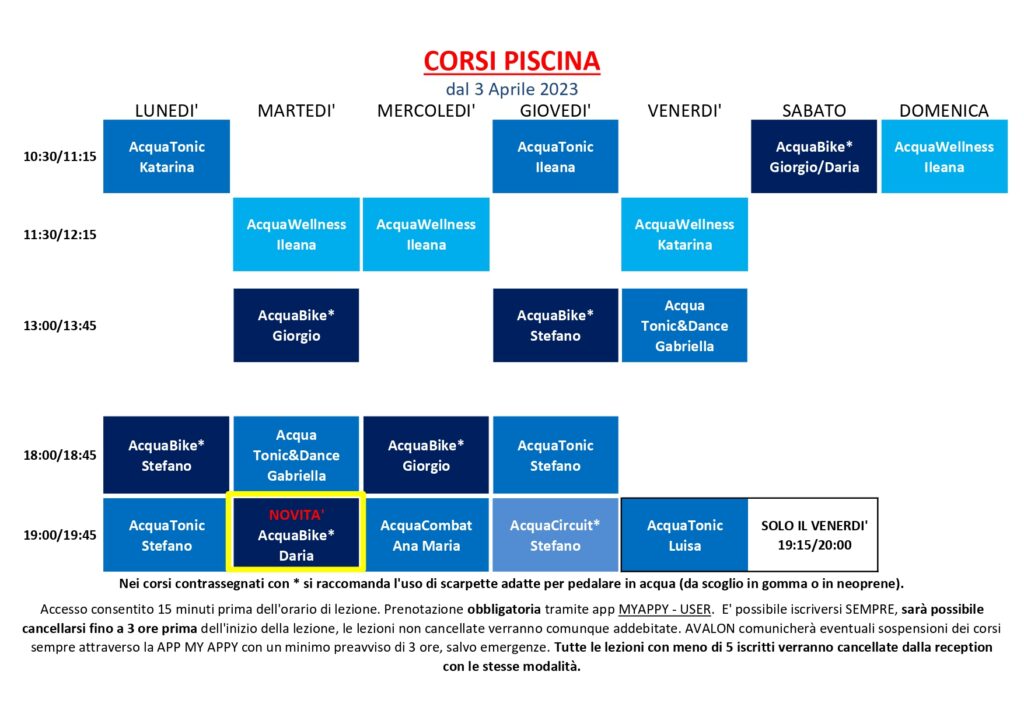 SWIMMING CLASSES FOR BEGINNERS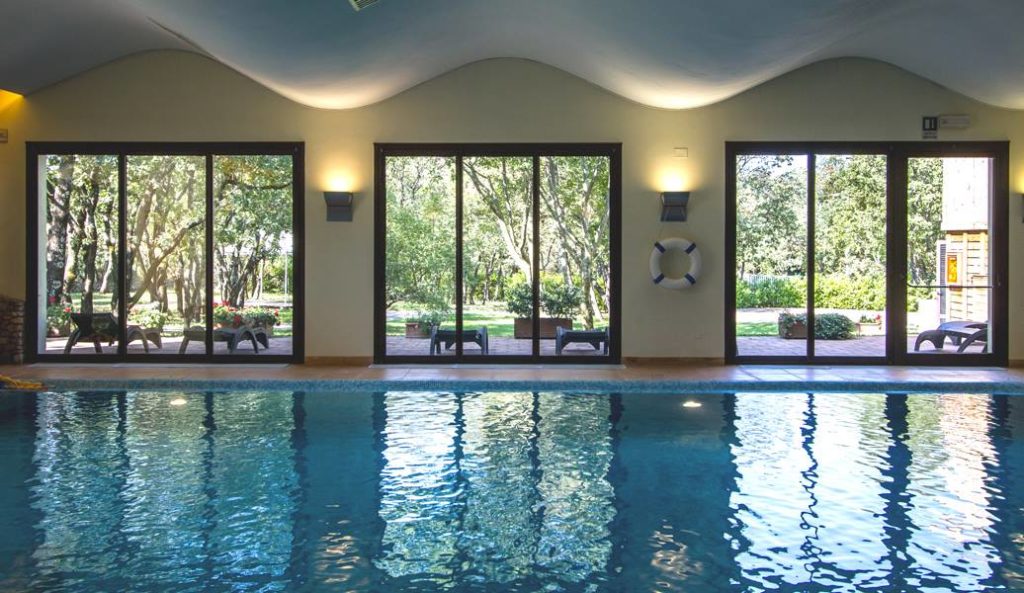 DURATION: 10 non-recoverable lessons per course (2 weeks) 45 minutes per lesson
PRICE: € 150
AGE OF PARTICIPANTS:
ACCELERATED NURSERY COURSE: kindergarten children (who have already attended the first year of kindergarten) from 4 to 6 years
ACCELERATED ELEMENTARY COURSE: elementary school children (who have already attended the first year of elementary school) from 7 to 10 years
NUMBER OF PARTICIPANTS:
ACCELERATED NURSERY COURSE: max 6 children
ACCELERATED ELEMENTARY COURSE: max 8 children
PERIOD: from 13/06 to 24/06 and from 11/07 to 22/07
HOURS: 4.30pm and 5.15pm
In the first period, the teachers will be Giorgio and Stefano and the courses will be 2 per time slot respectively one for the nursery and one for the elementary school.
In the second period, the teacher will be Valentina: at 4.30 pm there will be the course for the nursery, at 5.15 pm the one for elementary school.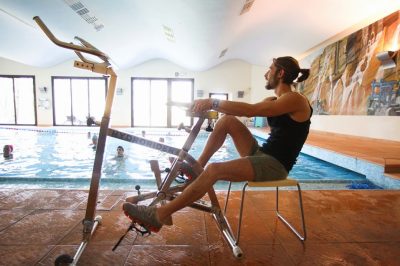 Capacity: 2 – 13
Length: 45mins
Description:
It is water spinning with multiple beneficial effects. Useful to fight overweight and to advance body drainage and toning. Thanks to the water and the absence of gravity, the knees are not excessively stressed, allowing physical effort without side effects.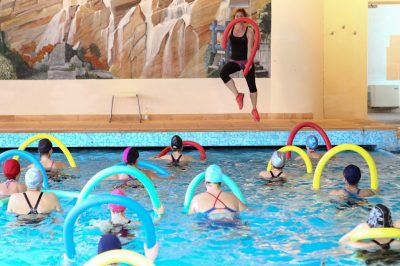 Capacity: 2 – 12
Length: 45mins
Description:
New at Avalon. Diversified workout with different workstations during which we will switch between Aqua Wellness exercises (with the help of new tools such as elastic trampolines) and water bikes exercises to deliver a fun and complete training. Acqua Circuit manages to satisfy even the most demanding customers with its aerobic training and toning effects.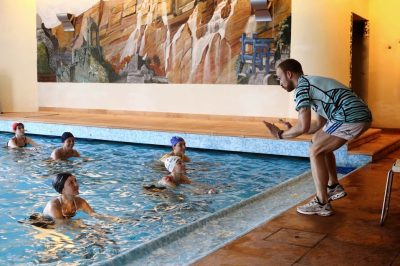 Capacity: 2 – 12
Length: 45mins
Description:
Dynamic and engaging class suitable for any person. The consistent rhythm shifts, water support and steady massage performed have considerable effects of proprioception, toning and improvement of the circulatory and lymphatic system functions.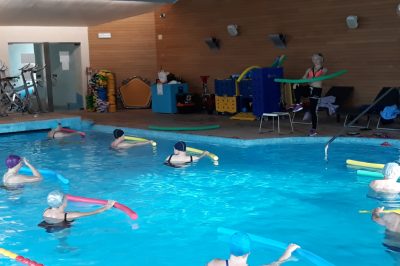 Capacity: 2 – 12
Length: 45mins
Description:
Acqua Tonic refers to water gymnastics that employ water properties to tone muscles up, through both targeted exercises, that is, aimed at individually training the lower, upper limbs and torso, and coordination between different body parts. It advances the strengthening of all muscle tissue, from legs, buttocks, abs, arms, all the way up to shoulders.
Book our gym and water classes
For water classes, download the app "My Appy" and book your class!
Click on the link below to download the app from the Apple or Google Play Store,
* app available for iPhone, iPad and all Android devices.
ADDITIONAL INSTRUCTIONS:
Once you installed the app "My Appy" use the QR code below to find Avalon center within the app.
To access the app, if you are already our client, frame the QrCode and type in:
Username: nome.cognome (all lowercase)
Password: avalonsrl! (to change at first access)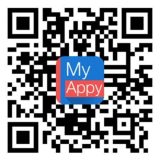 Manual/Facility Code: 0276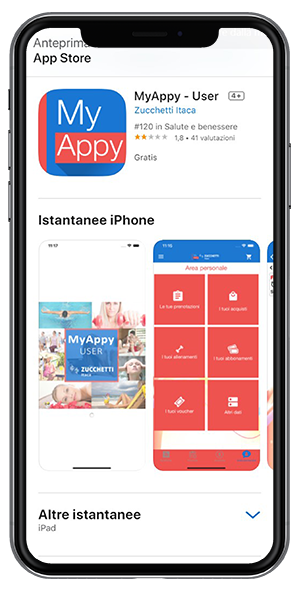 Do you have any questions? Contact us!
For any questions, requests or information…. Do not hesitate to contact us!
We will be happy to assist and answer you as soon as possible!