PROMO ESTATE 2021
Allenamento libero inpalestra a
giugno, luglio e agosto a soli 149€!

In più test di valutazione iniziale, scheda di allenamento e ulteriorevalutazione al termine del periodo, a soli €40.
PROMO GIUGNO
2 MESI PALESTRA + TEST INIZIALE e FINALE
a soli €130!

(attivabile fino al 30/6/2022)
WELLNESS PROMO
GYM + TEST + NUTRITION COUNSELING
fo just €200 instead of €250!

(expires on 31/5/2022)
The WELLNESS PROMO includes:
3 months long gym membership
Test for the evaluation of strength, balance, flexibility and metabolic parameters on the basis of which a custom training schedule is developed
Nutrition counseling with Dr. Caterina Primavera, nutritionist biologist, to find solutions to specific dietary needs
For any question, request or information …
Do not hesitate to contact us!
We will be happy to assist you and answer you as soon as possible!
In recent years, numerous investments have been made in structures and machinery aimed at making the gym a multifunctional space and suitable for numerous types of training.
In 2015 a functional room was created enriched with TRX – suspension training that allows a complete personal training work.
In 2016 we wanted to expand the area regarding functional training and the "cage" was introduced. This structure allows for excellent circuit training with small classes of students; as well as, targeted personal training lessons combining functional exercises (free body and in suspension) and elements of martial arts.
In 2017 the cardio machines were integrated and renewed.
In 2018 we decided to integrate the functional area with the beating heart of the gym, the "strength" area. The goal was to give more and more space to functional workouts and integrate them with classic ones where free weights are used.
In June 2022 we expanded the "strength zone" with new Panatta Sport tools to offer you new training modes and functionalities.
POWER SQUAT: isotonic machine that perfectly simulates the king of exercises par excellence, the barbell squat
SECOND RACK: to train with the barbell safely
PRONE LEG CURL: to train the hamstring muscles
HIP THRUST: the best exercise to train the buttocks
The large outdoor area, in the beautiful Avalon karst garden, is always available for those who want to train outdoors, surrounded by nature.
You can take advantage of a large garden to go for a run, a workout on the platform used for outdoor courses or use:
the gazebo with six strength machines
the cage
All this in total peace and safety!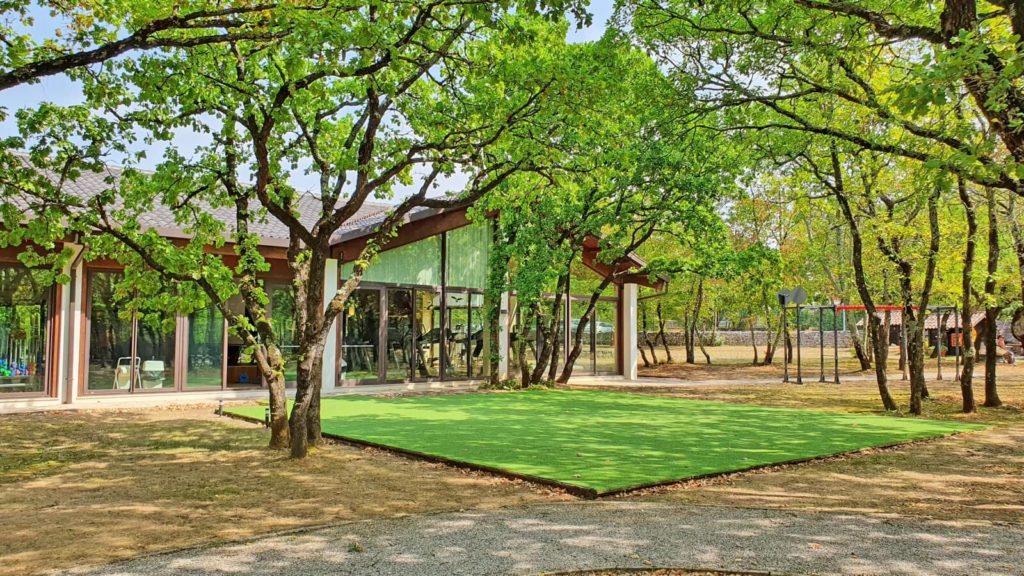 Discover all information and details about available classes. You will find classes for any kind of preference, need and goal!
Do you have any questions? Contact us!
For any questions, requests or information…. Do not hesitate to contact us!
We will be happy to assist and answer you as soon as possible!