Surgeon, Physical Medicine & Rehabilitation Specialist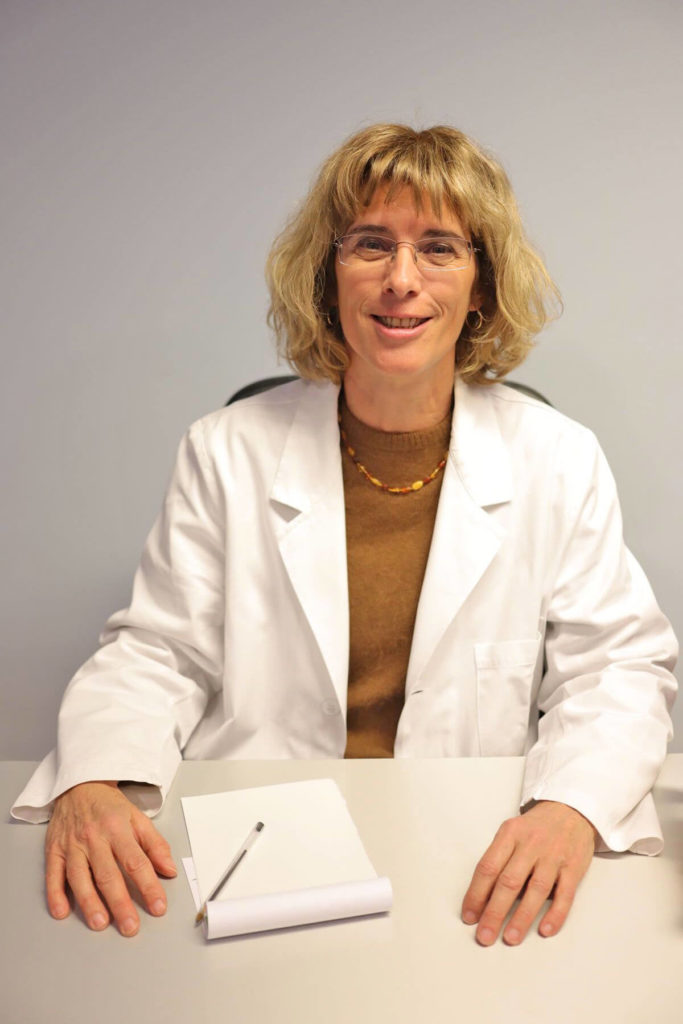 Care pathways and rehabilitation of people suffering from neurological, orthopedic-traumatological and rheumatological diseases
Phytotherapy
Bio-Mesotherapy
Posturology
Surgeon, Physical Medicine & Rehabilitation Specialist
I have been working in Trieste since 1996, dealing with care pathways and rehabilitation of people suffering from neurological, orthopedic-traumatological and rheumatological pathologies.
An employee in the public body of Trieste until 2018, I had the opportunity to participate in the drafting of different publications on rehabilitation issues and I took part in many courses and conferences on rehabilitation in the neurological, rheumatological and orthopedic fields.
To further expand my knowledge, I attended, in Bologna, the four-year school of Biosystemic Body Psychotherapy and I studied neuroscience and PNEI (psycho-neuro-endocrine-immunology).
In 2010 I graduated from the three-year Postgraduate Course in "Non-conventional Medicine and Complementary Techniques" at the University of Milan, Research Center in Natural Medicine, WHO Collaborating Center for Traditional Medicine, where I had the opportunity to learn the basics of Traditional Chinese Medicine, to deepen the studies of Phytotherapy – both with a modern approach (Evidence-Based Medicine), but also traditional and energetic (according to the principles of Traditional Chinese Medicine), nutrition and use of supplements and the basis of classical homeopathy with the teachers of the Dulcamara school of Genoa.
Later, in Padova in 2012, I learned the Bio-Mesotherapy method that I currently employ as a valid complement in the treatment of painful osteoarticular and muscular problems.
I completed the first training cycle of Georges Courchinoux's Body and Consciousness Method, a rehabilitation method with a global and holistic approach.
To deal with problems such as recurrent low back pain, musculoskeletal pain, in particular in the lower limbs, or recurring sports injuries in an even more complete and efficient way, I also earned a training in posturology with Dr. Massimo Rossato from Padova.
Currently, at my practice, I deal with pathologies and dysfunctions of the osteoarticular system and movement, for which I perform accurate postural evaluations, an essential approach for many problems in the rehabilitation field, and I integrate where possible, thanks to the studies done, natural treatments, in cases when classic therapies are not very effective or have too many side effects.
Feel free to reach out for any kind of question, doubt or request
We will get back to you as soon as possible!