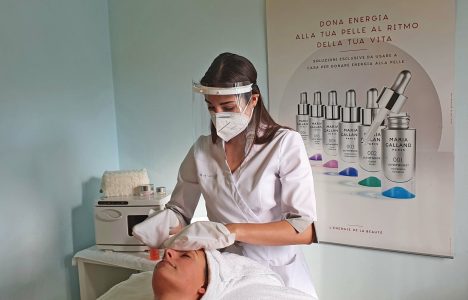 Keeping the facial skin healthy is the best way to add value to the mirror of our emotions. Highest quality products MARIA GALLAND PARIS, in synergy with specific procedures and manual skills, designed and developed for any type of need, will heighten your facial treatment from an unforgettable and sublime experience of beauty and well-being for your skin. You can rely on the professionalism and expertise of our beauticians to discover the most suitable treatment for your needs.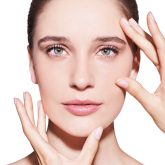 A professional analysis of skin balance.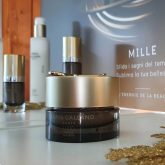 The global anti-aging experience par excellence. Offers hydration, regeneration, smoothness, firmness, elasticity and wrinkle reduction.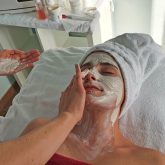 METHODE MOSAIQUE MODELANTE
The iconic ultra-customizable treatment with a spectacular lifting effect. For a rejuvenated appearance, redefined facial features, toned skin and a light skin tone.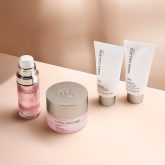 Instantly energizes tired skin and gives it a youthful radiance. The first wrinkles are minimized, the skin tone appears uniform and the skin is soft as silk.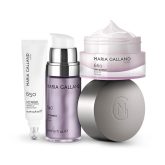 Lifting treatment with an unprecedented sculpting massage that makes the skin immediately plumper and more compact. Wrinkles are reduced and the face contour is more defined.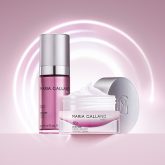 Plumping treatment for instantly firmed skin. Aesthetic lymphatic drainage movements and deep efflurage manual skills redensify the face.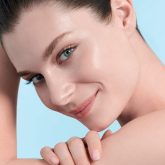 It hydrates in a lasting and constant way, protects and gives new energy.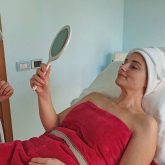 Deeply purifies to reveal a clear and healthy-looking skin tone. Eliminates impurities, excess sebum and toxins that clog pores without drying too much, leaving the skin soft, fresh and radiant. It can be performed before the above mentioned treatments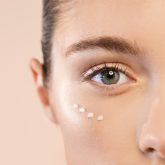 A specific treatment for the eyes that fills wrinkles, smoothes the eye contour and reduces puffiness and dark circles.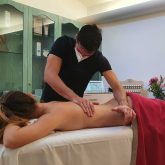 Synergy of soothing and relaxing manual skills for the back, combined with face pampering.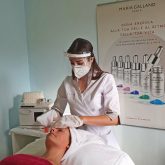 Cleansing, peeling, wringing, face massage, mask.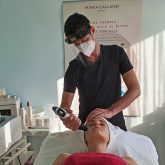 SHOCK WAVES FACE TREATMENT
A specific treatment to stretch facial features and a toning effect.
I'm not sure who I like most there, to be honest. I find each therapist is different and has new and exciting treats for my body.
Everyone was so nice, the service was superb, my face is glowing and I feel so much better. Definitely recommended!
Definitely my best spa experience to date, and I'll surely try to come back again in a few months! Thank you so much!
Do you have any questions? Contact us!
For any questions, requests or information…. Do not hesitate to contact us!
We will be happy to assist and answer you as soon as possible!