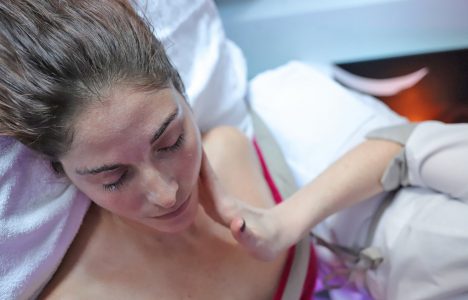 Keeping the facial skin healthy is the best way to add value to the mirror of our emotions. Highest quality products MARIA GALLAND PARIS, in synergy with specific procedures and manual skills, designed and developed for any type of need, will heighten your facial treatment from an unforgettable and sublime experience of beauty and well-being for your skin. You can rely on the professionalism and expertise of our beauticians to discover the most suitable treatment for your needs.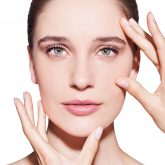 FACIAL CLEANSING SOIN THALASSO
Custom Maria Galland facial cleansing frees the pores of the skin and provides well-being and relaxation. Forget the redness due to the classic facial cleansing thanks to the alginate mask that provides an extraordinary feeling of invigorating freshness and perfect hydration to the skin.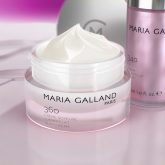 The treatment to reveal brightness and energize the skin. After deep cleansing and a double peeling, the massage is an extraordinary combination of techniques to increase the brightness of the skin and hinder the signs of aging.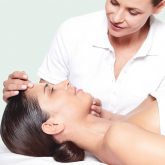 Ideal for anyone who wants to fill up on pure well-being. An ampoule of active substances chosen on the basis of the kind of skin is applied to cleansed skin which unfolds its full effectiveness under the energizing mask extracted from the sea.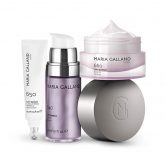 "Lifting" effect, deep action and relaxation. The thorough cleansing is followed by professional massages which combined with highly effective active substances act in depth and ensure that the skin is tightened, revitalized and toned.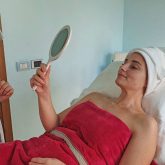 Maria Galland's tried and tested classic treatment is based on a mineral-based thermo-active mask that gets in depth. The clean skin is prepared for modeling by applying area by area special solutions adapted to individual needs. The treatment, not only provides a magnificent "lifting" effect, but treats the skin in a custom manner within every single area.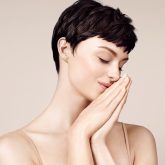 An advanced dermo-cosmetic treatment program: consists of products and luxurious treatments in the cabin. The line, tested by independent dermatologists, allows you to restore balance to the skin with problems and keep it for a long time.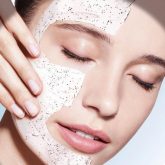 The 100% manual deep cleansing treatment. After cleansing and the innovative peeling with active carbon that acts as a magnet, the detoxifying mask is applied which frees the skin from pollutants and makes the skin appear more radiant, imperfections are reduced and you will feel the skin refined and purified.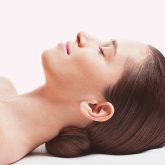 The treatment to smooth eyes fine wrinkles, energize and flesh out.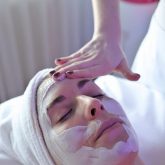 To add to your massage or body treatment.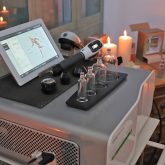 SHOCK WAVES FACE TREATMENT
A specific treatment to stretch facial features and a toning effect.
I'm not sure who I like most there, to be honest. I find each therapist is different and has new and exciting treats for my body.
Everyone was so nice, the service was superb, my face is glowing and I feel so much better. Definitely recommended!
Definitely my best spa experience to date, and I'll surely try to come back again in a few months! Thank you so much!
Do you have any questions? Contact us!
For any questions, requests or information…. Do not hesitate to contact us!
We will be happy to assist and answer you as soon as possible!