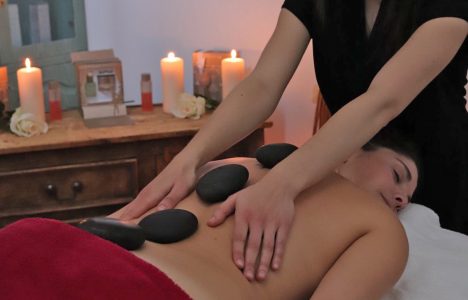 The human body, a perfect, efficient, powerful and highly functional machine. In order to fully exploit the incredible abilities of our body it is essential that the latter is fully healthy. Thanks to the custom body treatments, the employ of cutting edge technologies and the wellness programs provided by the Avalon Beauty Center, you can fully enjoy your body and its potential in everyday life.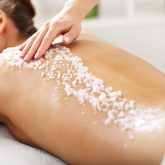 EXFOLIATION TREATMENT
AND BODY CLEANSING WITH SALTS OR GINGER
Peeling smoothes the skin by removing the thickening of the epidermis. The result is a homogeneous cell renewal, regenerated, new and bright skin. Performed on a regular basis, a smooth, silky and hydrated skin is accomplished.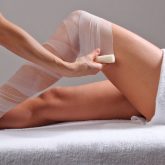 Bandage saturated with 100% active ingredients, among the first in Italy. It consists of a mixture of acids and distilled waters in which strong active ingredients for body imperfections are dissolved in high concentration. Smoothing, draining and toning action on thighs, hips and buttocks, it is effective against cellulite blemishes. Effective also on arms and calves.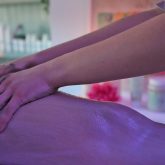 GARSHAN DREN BODY TREATMENT
A draining and detoxifying treatment that fosters the removal of liquids and waste from tissues. The specific massage performed with the Garshan Dren mud hinders the imperfections due to water retention and poor circulation, producing the premises to avoid the appearance of edematous cellulite. The results are a decrease in orange peel, more tone, firmness, smooth and soft skin, cellulite reduction and an intense feeling of well-being.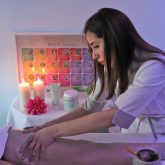 GARSHAN SLIM BODY TREATMENT
Highly functional treatment to hinder and dispose of localized fat with an amazing slimming effect. The active ingredients of the Garshan Slim mud act by mobilizing the fats of the adipose cells and tackle hard cellulite, a powerful ally to hinder the formation of new adipose tissue. The result is a substantial decrease in sclerotic cellulite, pads and excess volumes.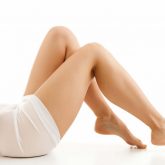 GARSHAN TONIC BODY TREATMENT
Intensive, draining and reducing treatment, highly elasticizing for soft and sclerotic cellulite. Garshan Tonic mud stimulates lipolysis and fat burning, by fostering drainage and oxygenation. A synergy of plant extracts to tone and enhance the elasticity of the tissues, strengthen the tone and the protein network of elastin and collagen. The result is a nourished and hydrated skin with the increase in metabolic exchanges that noticeably enhances skin texture.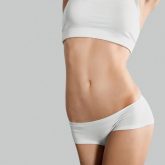 GARSHAN UDARA STOMACH TREATMENT
Specific treatment for a flat and toned abdomen. The Garshan Udara path combines specific massage manual skills with toning active ingredients, synergies of essential oils suitable for relieving tension and abdominal swelling. The result will be a significant decrease in discomforts such as constipation, intestinal blockages, abdominal swelling, back and spine pain, but also a decrease in belly and hips imperfections, making the tissues regain elasticity and tone.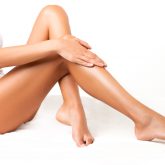 Peristaltic mechanical draining massage, excellent for fighting swelling, heaviness, fluid retention and circulatory stagnation.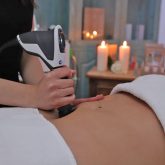 STORZ MEDICAL SHOCK WAVES
Latest generation technology, a cutting edge and completely personalized treatment method. Draining treatment, which would reactivate the venous and lymphatic system, and significantly reduces localized adiposity, 1st – 3rd stage cellulite, atony and tissue relaxation. Visible results from the first sessions.
I'm not sure who I like most there, to be honest. I find each therapist is different and has new and exciting treats for my body.
Everyone was so nice, the service was superb, my face is glowing and I feel so much better. Definitely recommended!
Definitely my best spa experience to date, and I'll surely try to come back again in a few months! Thank you so much!
Do you have any questions? Contact us!
For any questions, requests or information…. Do not hesitate to contact us!
We will be happy to assist and answer you as soon as possible!