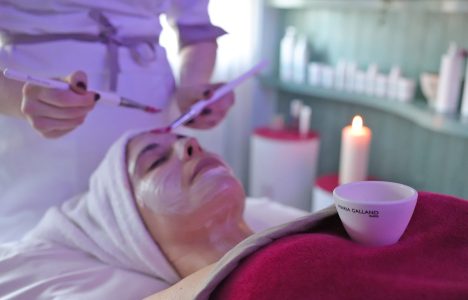 The details, the icing on the cake of "being beautiful" with ourselves and with the world around us. A color, an aroma, a sensation to the touch, the strong importance of details is what embeds indelibly, in the mind, the most beautiful experiences and the most important relationships of our life. Manicured hands, smooth and silky skin are our business card towards the world, enhance your beauty in the details with Avalon beauty services.
EYEBROWS / SUPRALABIAL
PARTIAL LEG
TOTAL LEG
PARTIAL GROIN
TOTAL GROIN
ARMS
ARMPITS
BACK / CHEST
MANICURE
MANICURE WITH CND SHELLAC SEMIPERMANENT
PEDICURE
PEDICURE WITH CND SHELLAC SEMIPERMANENT
THERAPEUTIC PEDICURE
THERAPEUTIC PEDICURE WITH CND SHELLAC SEMIPERMANENT
SEMIPERMANENT REMOVAL
EYEBROW TINT
Full leg – €30 Half leg – €20 Full groin – €20 Half groin – €10 Arms – €20 Armpits – €10 Back or chest – €20
Manicure – €28 Manicure + Shellac – €38 Pedicure – €38 Curative pedicure + Shellac – €54 Pedicure + Shellac – €46 Curative pedicure – €46 Anti-age mask to pair with any beauty treatment – €15 Semi-permanent removal – €8
I'm not sure who I like most there, to be honest. I find each therapist is different and has new and exciting treats for my body.
Everyone was so nice, the service was superb, my face is glowing and I feel so much better. Definitely recommended!
Definitely my best spa experience to date, and I'll surely try to come back again in a few months! Thank you so much!
Do you have any questions? Contact us!
For any questions, requests or information…. Do not hesitate to contact us!
We will be happy to assist and answer you as soon as possible!