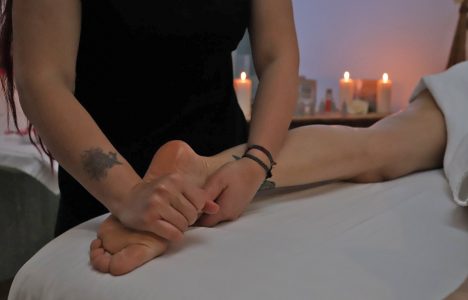 "Mens sana in corpore sano", never was a phrase more apt when it comes to the union between body and mind. To enhance ourselves and our body in a holistic way, i.e. at 360 °, it is essential to take into consideration both factors that affect our well-being, mind and body. Sweet, spicy and fresh aromas of a wide range of precious essential oils, in synergy with the careful and skilled hands of our operators to make you experience an unforgettable sensory journey of relaxation and well-being.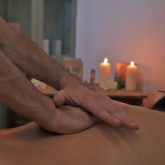 Gentle and soothing manual skills. Recommended in cases of built up of stress, fatigue, lack of sleep and surface tension.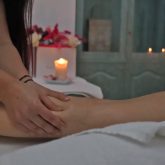 CONNECTIVE TISSUE MASSAGE
Deep and decontracting manual skills. It acts in depth by dissolving any contractures or muscle blocks.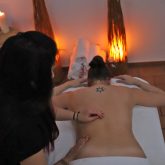 Rhythmic and slow manual skills. Recommended for the relaxation of body and mind.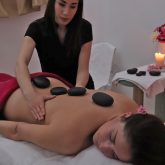 Relaxing manual skills. The stones gradually release the heat by calming the muscles.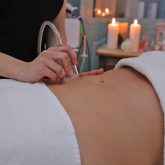 Synergic manual skills of massage and treatment. Recommended for body regeneration and cleansing. The use of glass cups is able to release energy blocks, foster the elimination of waste and cell regeneration.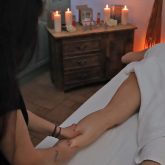 Manual pumping and draining. Aimed at removing stagnation and helping the absorption of liquids.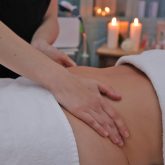 Massage focused on legs, buttocks and abdomen, deep tissue stimulation manual skills against cellulite blemishes.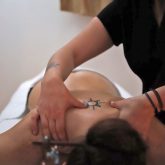 Light and harmonious massage manual techniques remove the feeling of psycho-physical tension given by the stress of everyday life.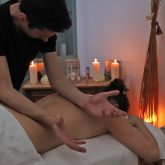 Massage steeped in the millenary Ayurvedic philosophy, functional and invigorating aimed at rebalancing the three doshas "Vata, Pitta, Kapha" which are fundamental forces for the well-being of body and mind.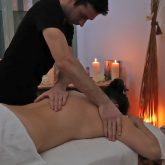 Deep and relaxing manual skills. It helps to regain postural balance and relaxes the muscle groups of the whole body.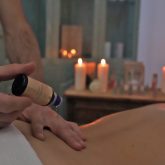 Deep manual skills combined with cupping. Highly relaxing and decontracting for the back muscles thanks to the combination of well-aimed hot packs, cupping, an ancient art for the removal of contractures, and finally bells vibration that foster relaxation.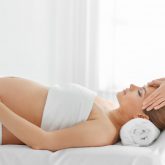 Manual skills recommneded for relaxation and drainage. It help the future mother feel less weary.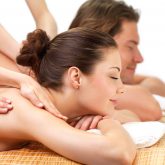 Gentle and soothing manual skills. In the same room in a romantic atmosphere.
I'm not sure who I like most there, to be honest. I find each therapist is different and has new and exciting treats for my body.
Everyone was so nice, the service was superb, my face is glowing and I feel so much better. Definitely recommended!
Definitely my best spa experience to date, and I'll surely try to come back again in a few months! Thank you so much!
Do you have any questions? Contact us!
For any questions, requests or information…. Do not hesitate to contact us!
We will be happy to assist and answer you as soon as possible!