Calendario e Orari Corsi da REMOTO
Per rimanerti vicino in questo periodo di sospensione delle attività di palestre e piscine, abbiamo strutturato un calendario di corsi ad hoc, con i nostri istruttori, che potranno essere seguiti sulla piattaforma ZOOM.
Un calendario corsi Zoom da fare in tutta sicurezza e tranquillità di casa tua.
Hai già un abbonamento presso la nostra palestra? Se vuoi puoi usare il credito residuo per acquistare questo nuovo pacchetto! Le dirette su Zoom rimarranno attive anche dopo la riapertura della palestra.
Per sottoscrivere l'abbonamento, chiedere dei chiarimenti o semplici informazioni, chiama la nostra segreteria dal martedì al sabato dalle 10 alle 19 oppure scrivici una mail a info@avalonwellness.it.
Le iscrizioni sono aperte a tutti, non solo chi ha già frequentato il nostro centro.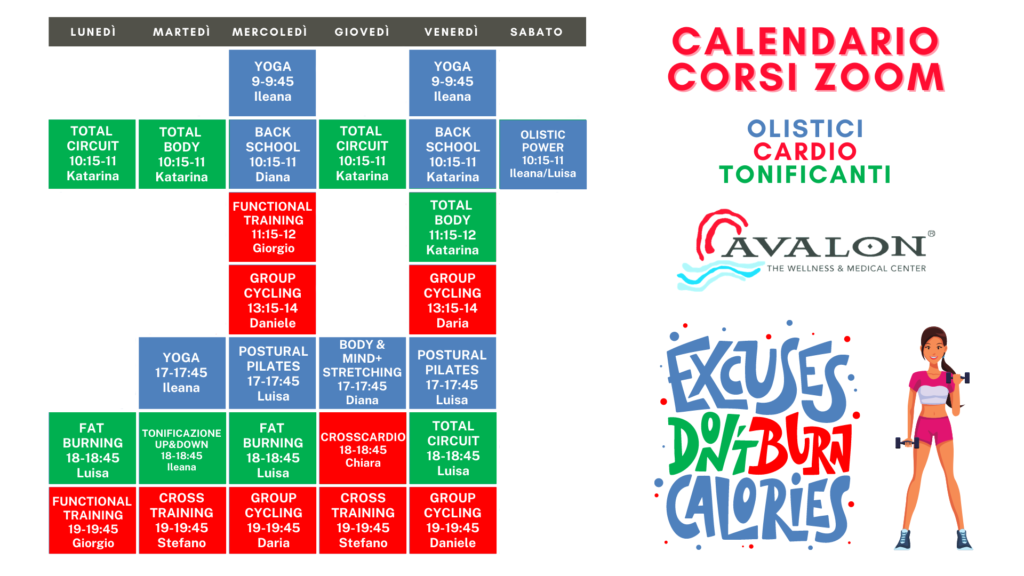 Prenotati ai Nostri Corsi
Per i corsi fitness di Avalon Scarica la app "My Appy" e prenotati!
Usa i link code che trovi qui sotto per trovare l'app sull'Apple Store o sul Play Store, 
* app disponibile per iPhone, iPad e tutti i dispositivi Android.
ISTRUZIONI AGGIUNTIVE:
Una volta installata l'app "My Appy" utilizza il QR code qui sotto per trovare il centro Avalon all'interno dell'app.
Per accedere alla App, se sei già nostro cliente, inquadra il QrCode e inserisci:
Username: nome.cognome (tutti in minuscolo)
Password: avalonsrl! (da cambiare al primo accesso)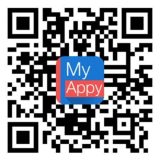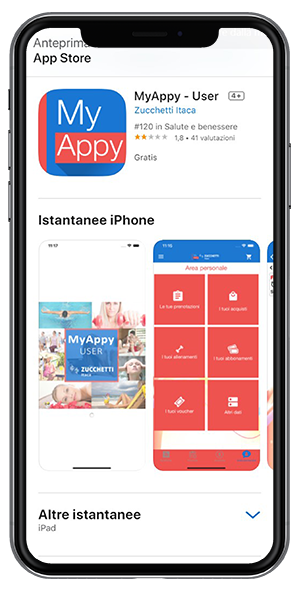 Do you have any questions? Contact us!
For any questions, requests or information…. Do not hesitate to contact us!
We will be happy to assist and answer you as soon as possible!